Canada Fresh Plus
Canada Fresh Plus is a Toronto based company. The concept is to represent clean and fresh website that promotes the environmentally friendly product line.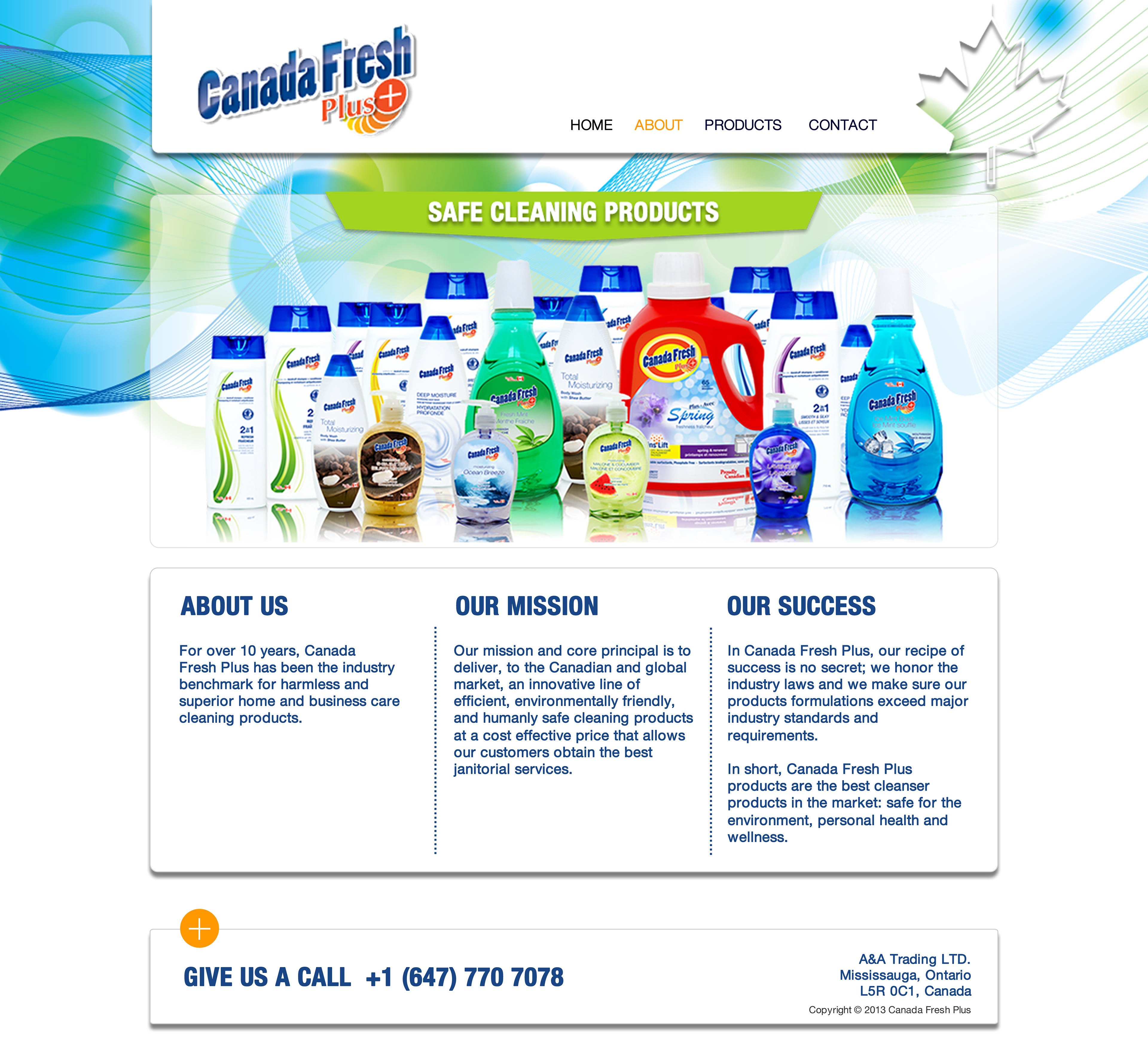 Product categories can also be selected from the image carousel that spins when mouse rolls over left or right side.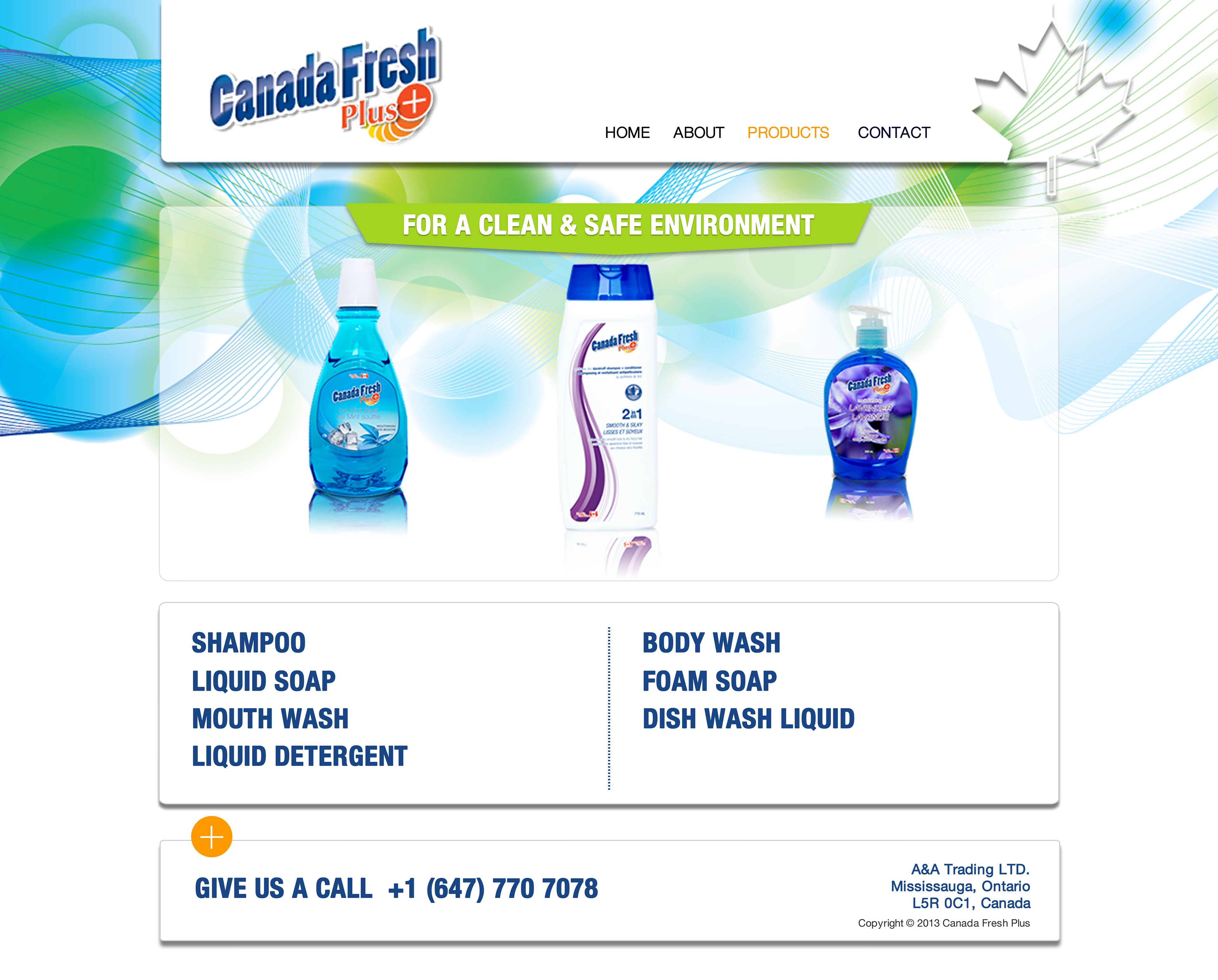 Product description and types available.