ComfortTour Canada
A small bus travel agency wanted to improve the overall brand image as well as re-design and develop the website and the database. The website design was done by a previous designer, but any additional elements and changes were created by myself. A comprehensive brand look was created and carried out throught out all the brochures, promotions, newspaper and online ads.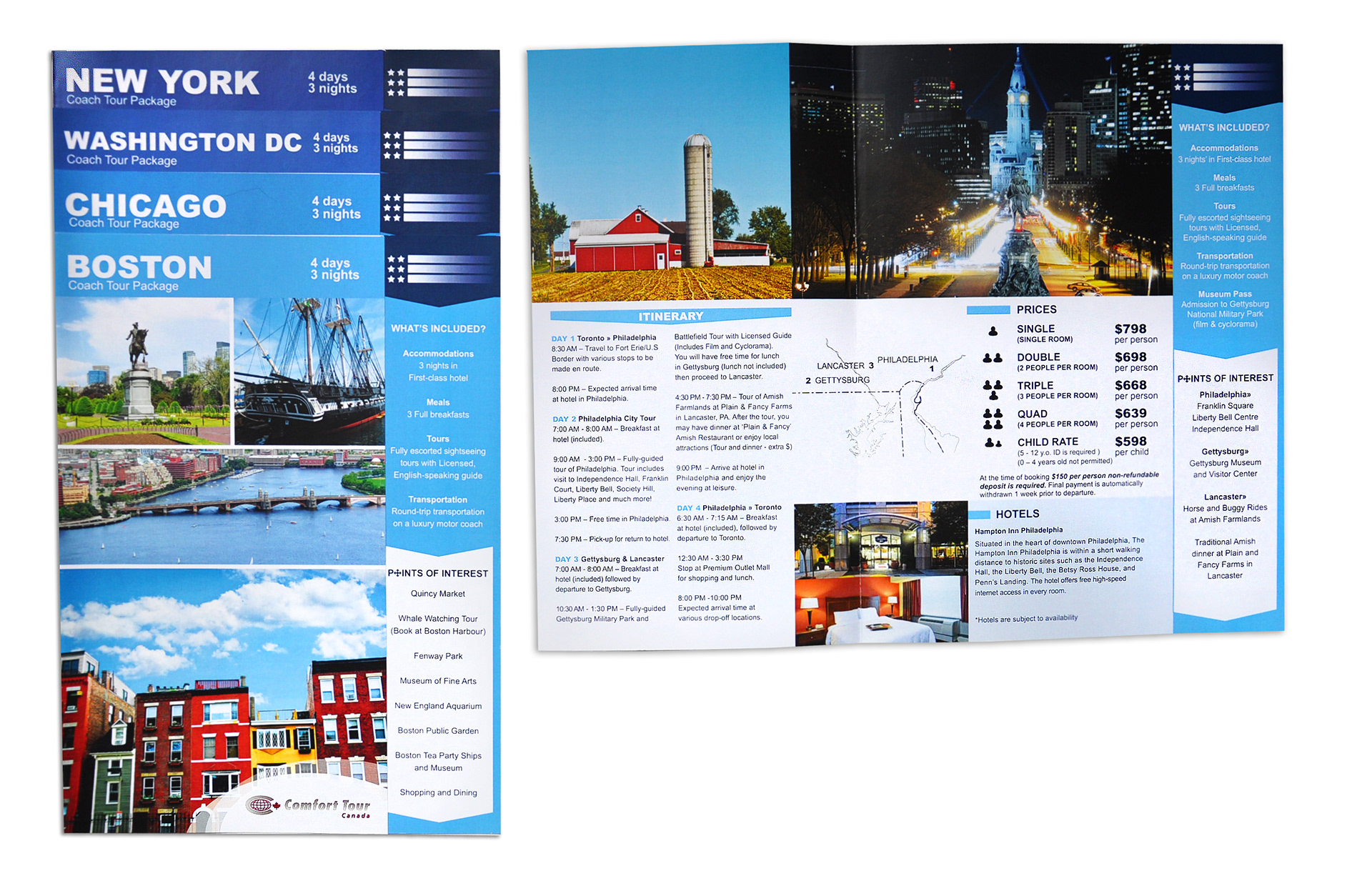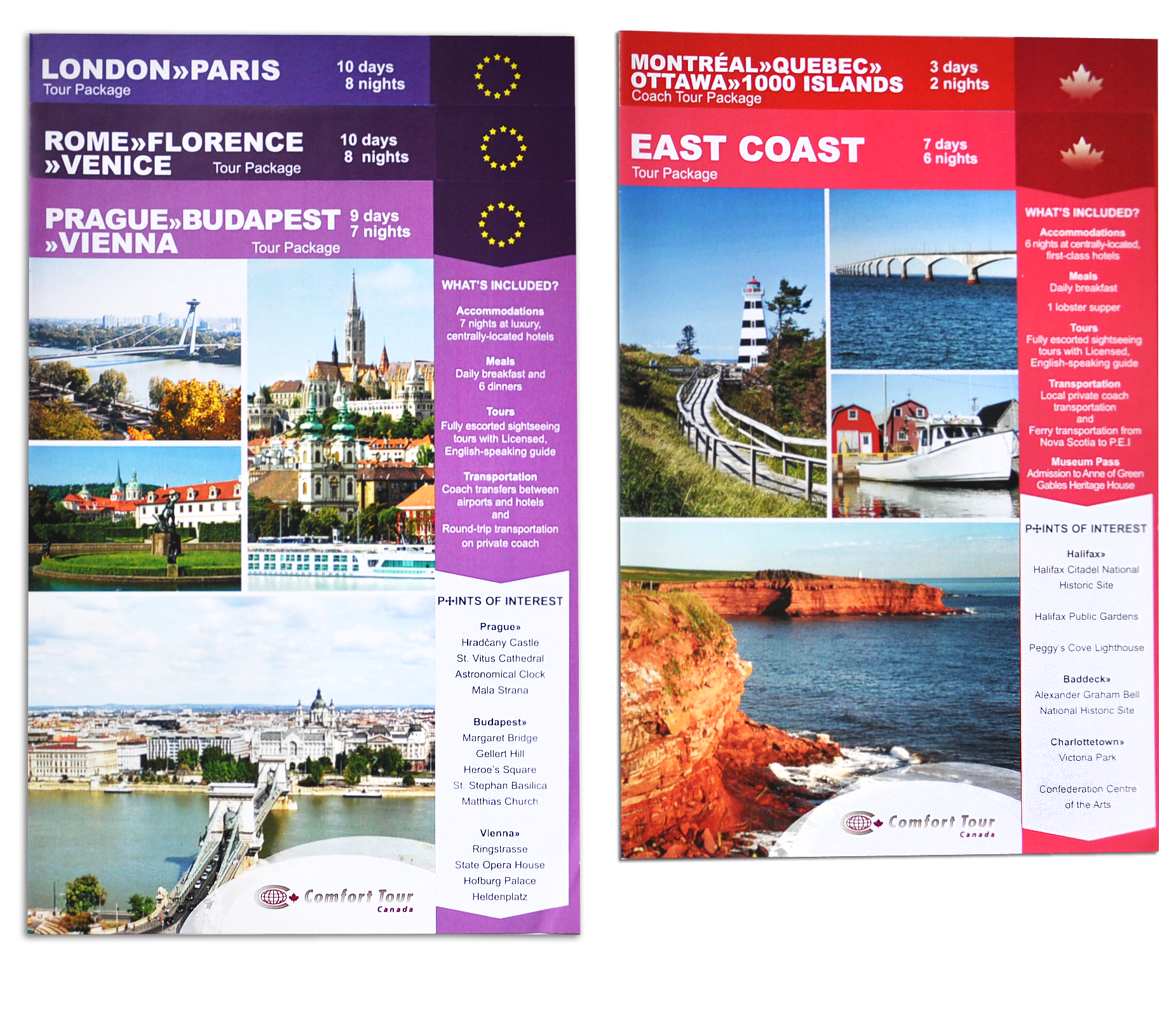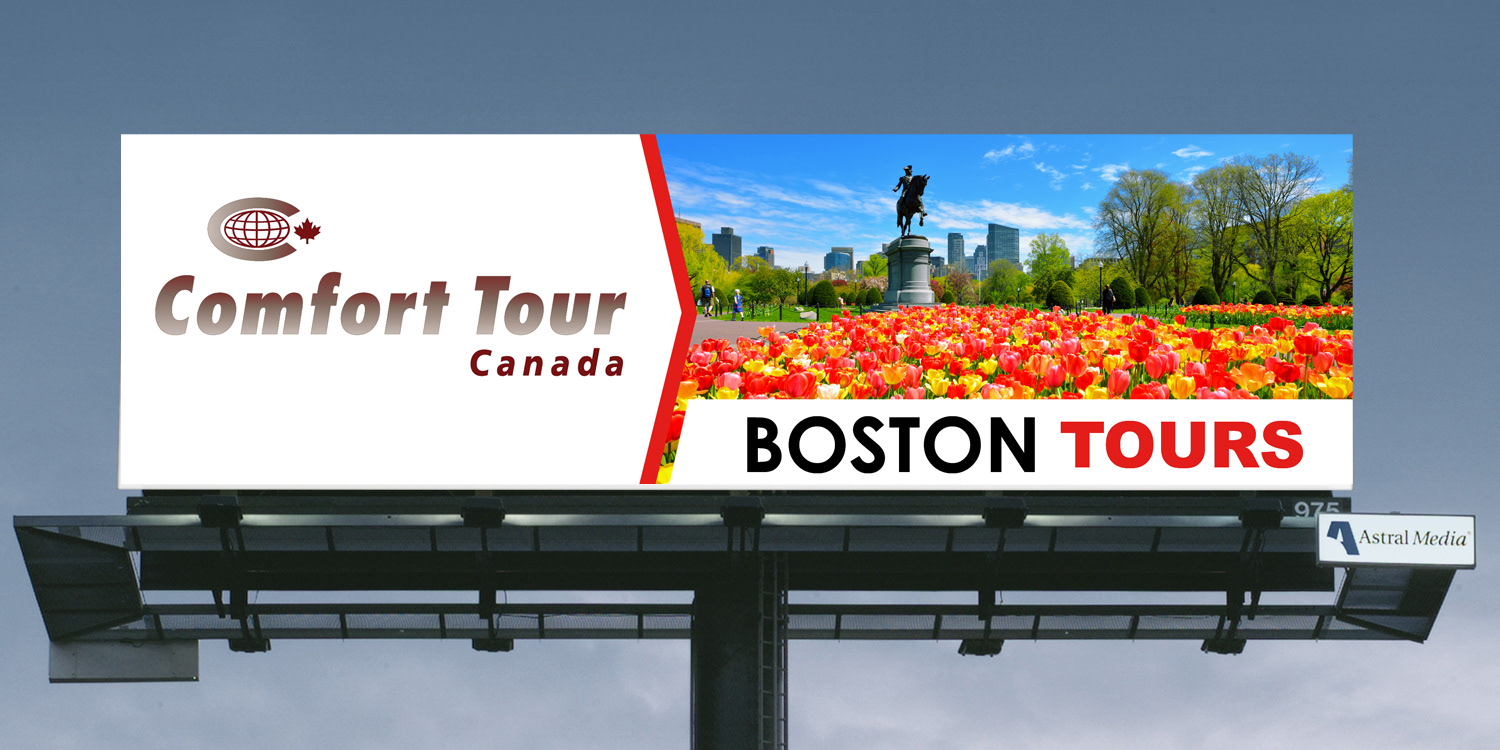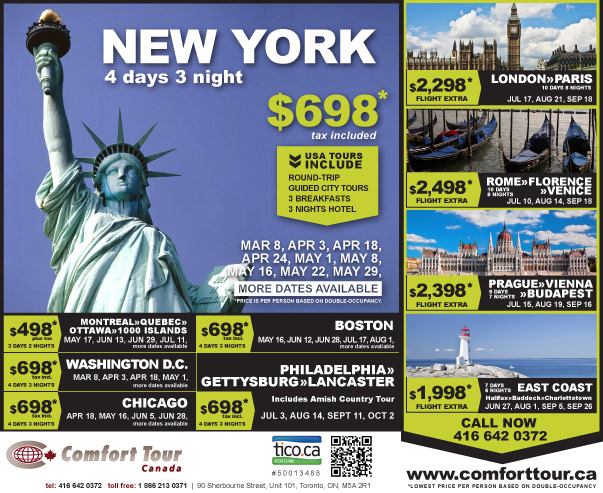 Google and Toronto Star Online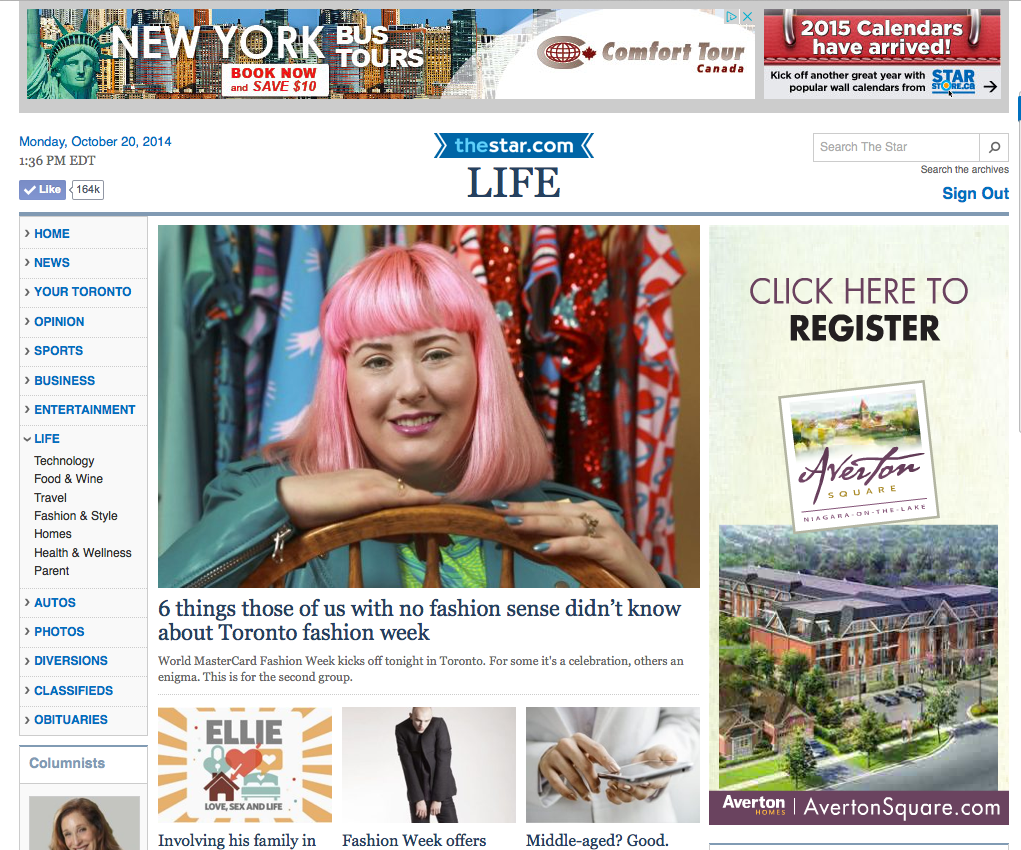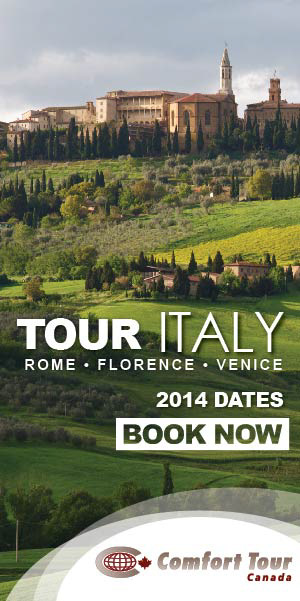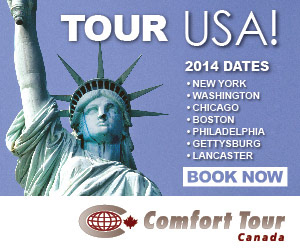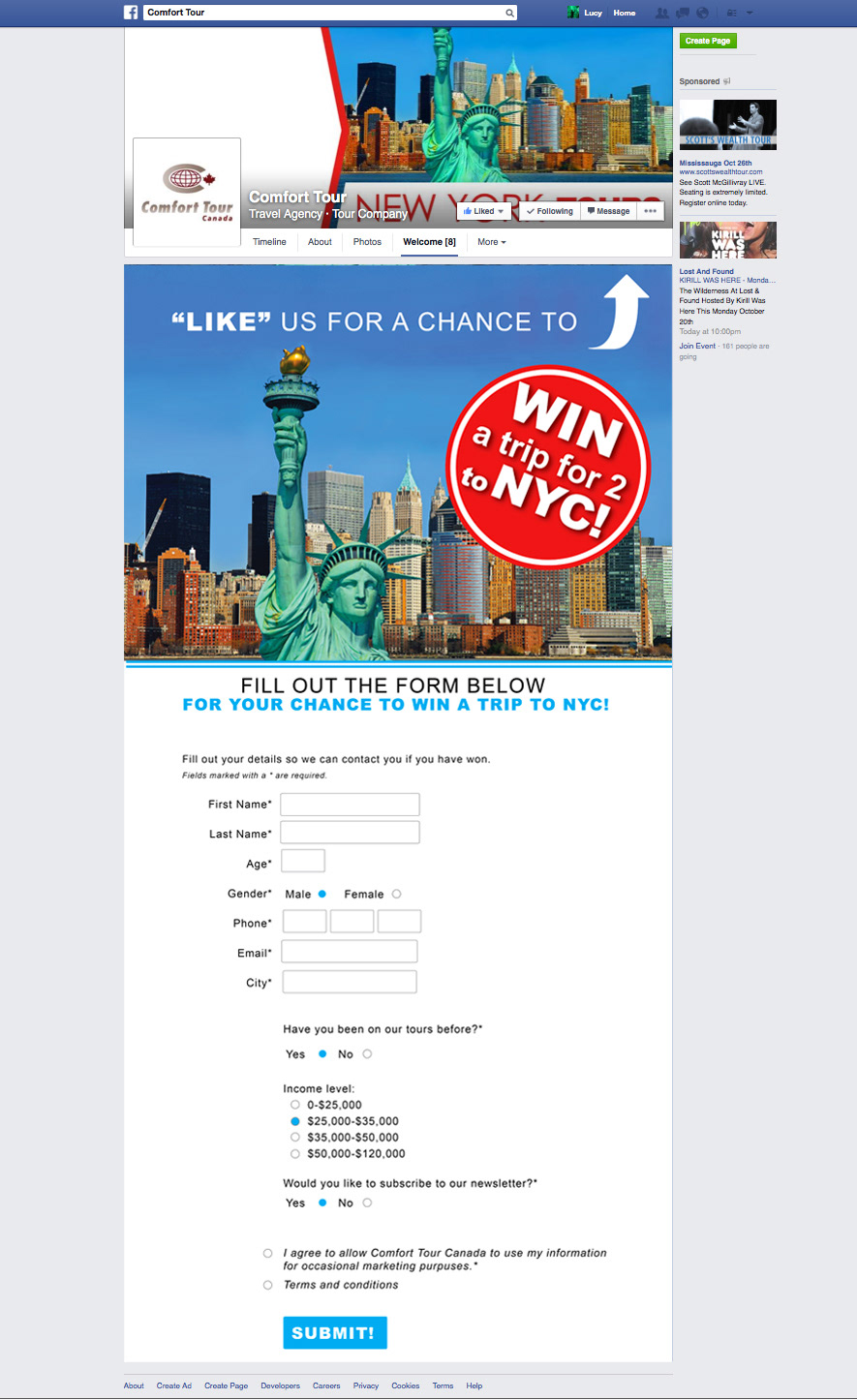 The website design was originally created by a previous designer; my job was to carry out the original design. Elements were added afterwards and modified according to the need of the client.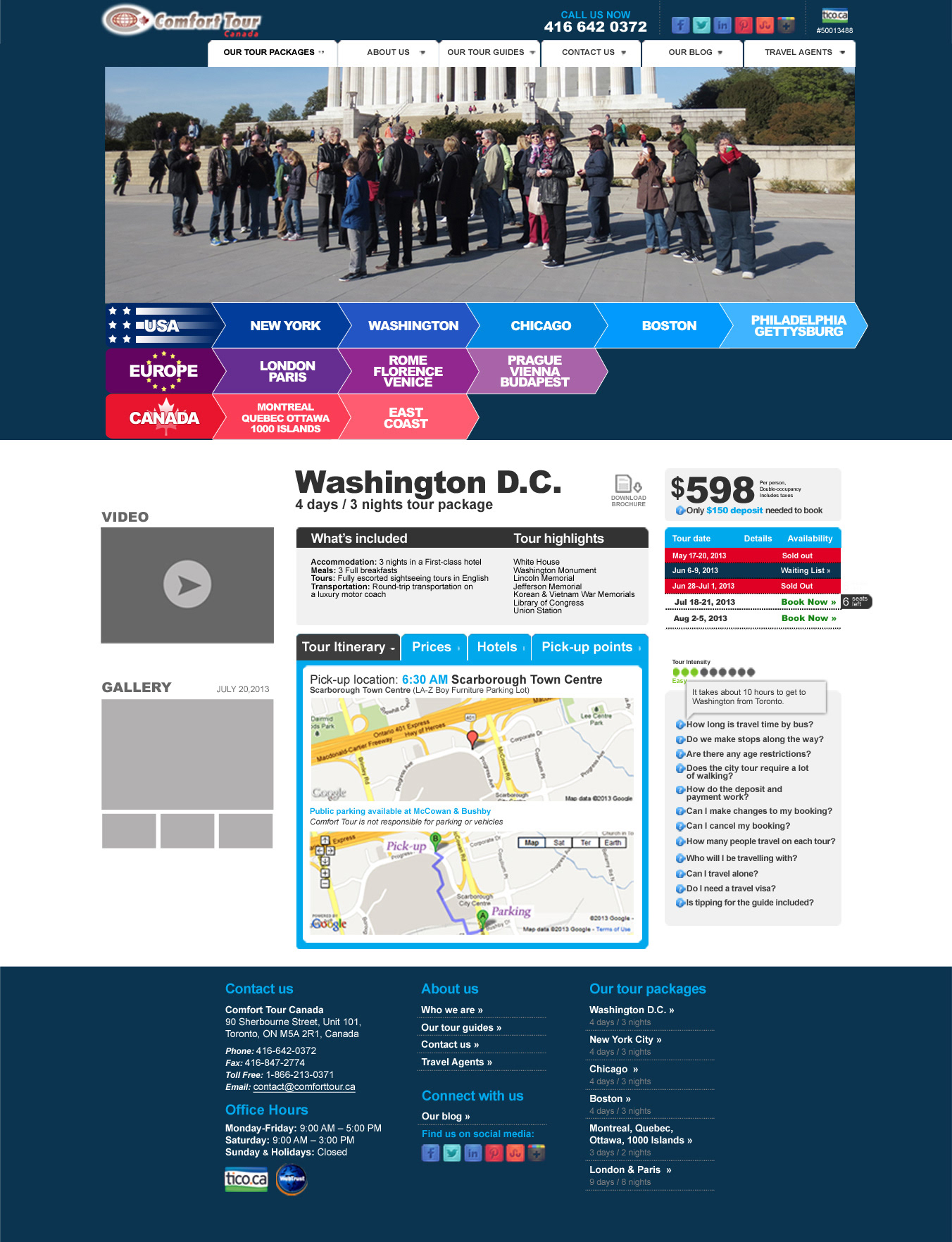 Booking Step 1
Traveler Information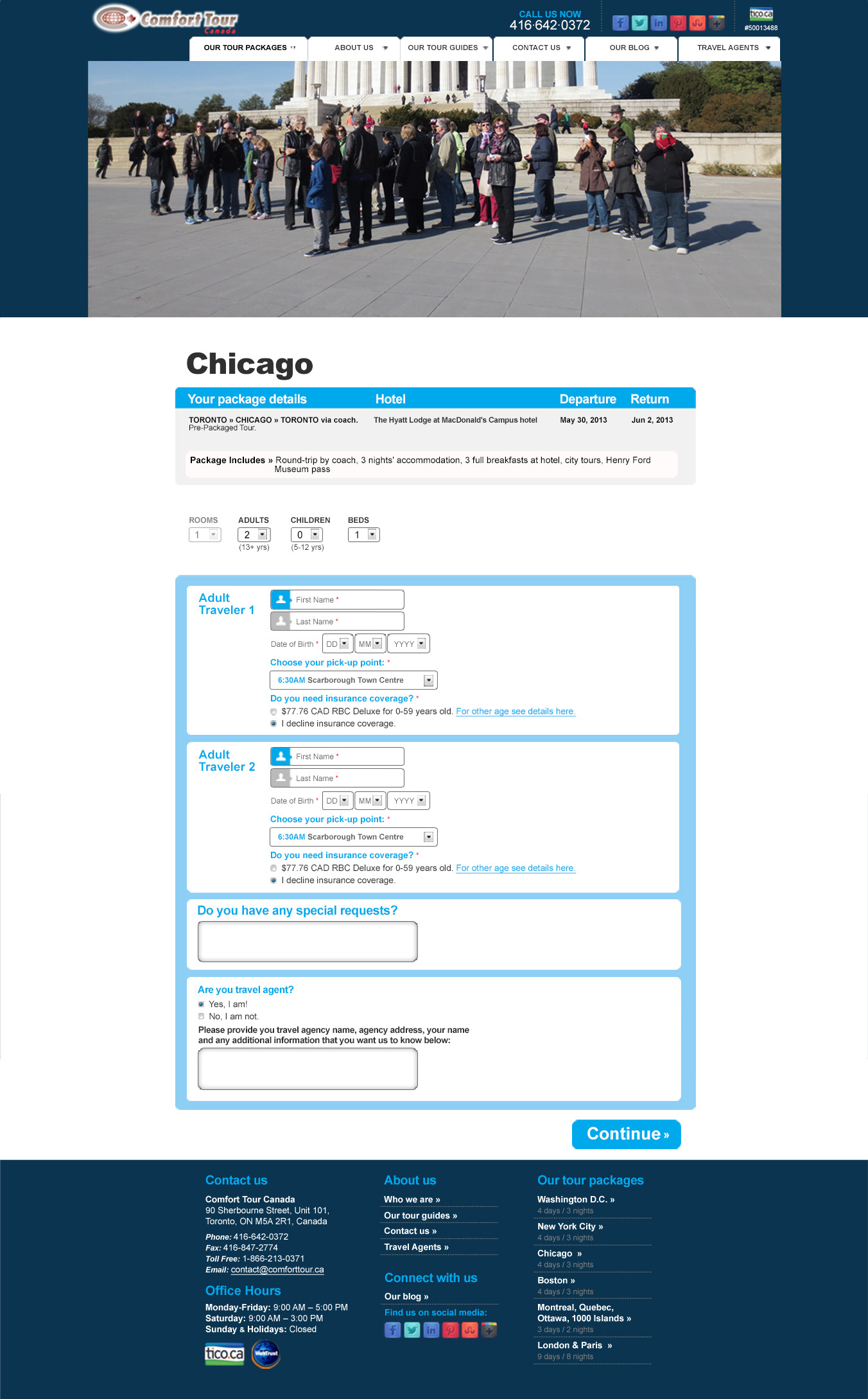 Booking Step 2
Payment Information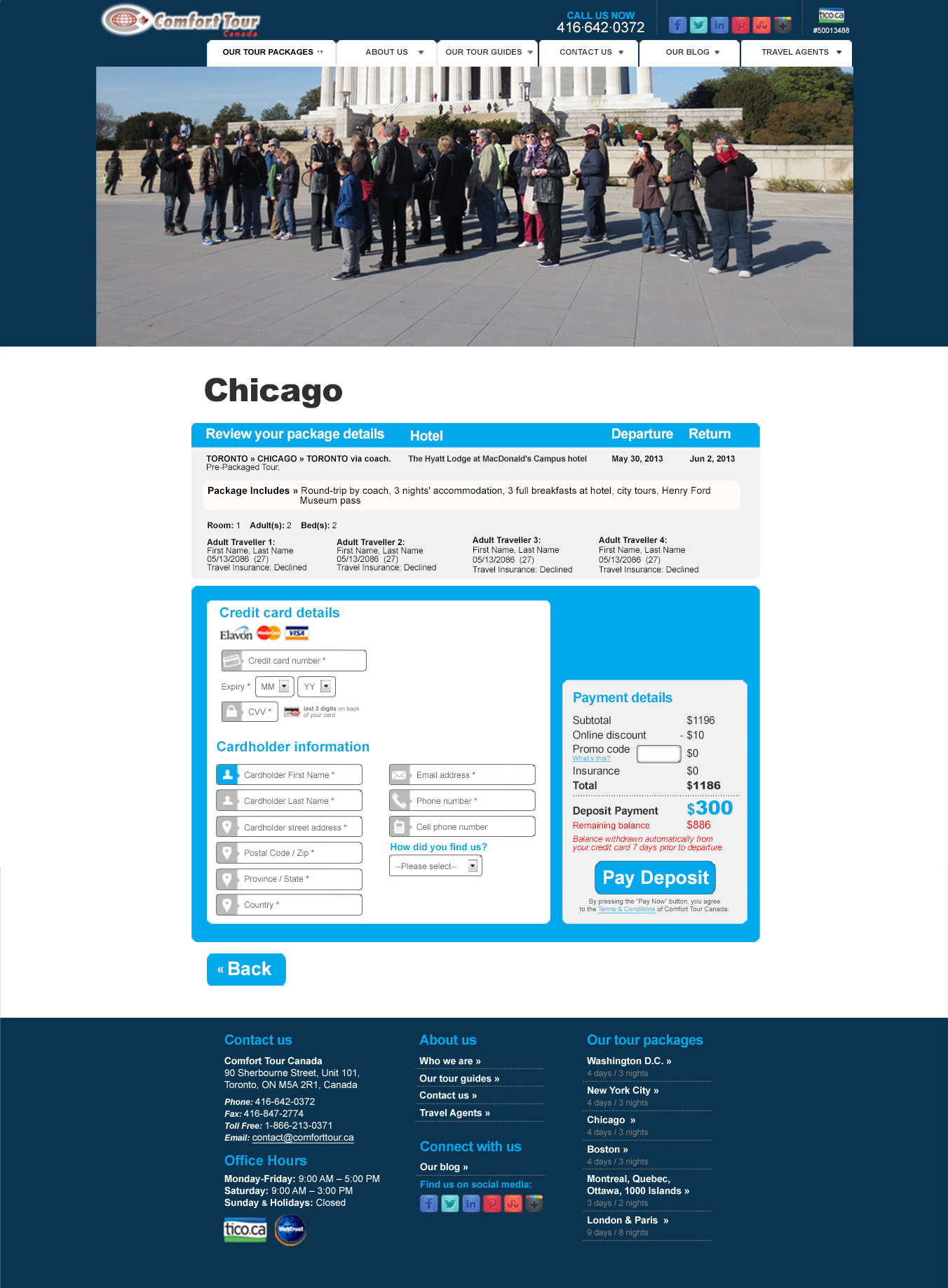 Booking Step 3
Confirmation page, with the next steps that the traveler needs to know.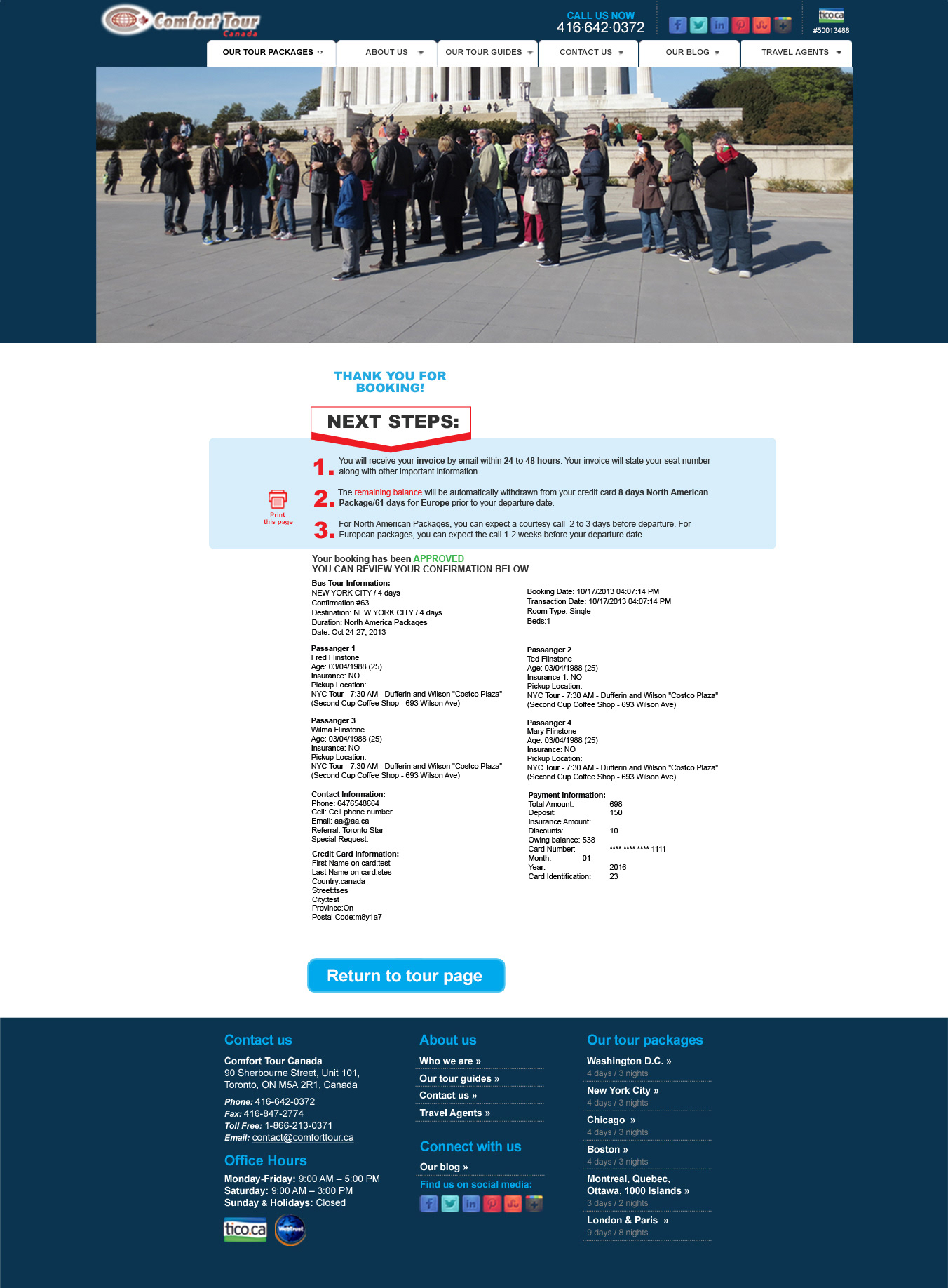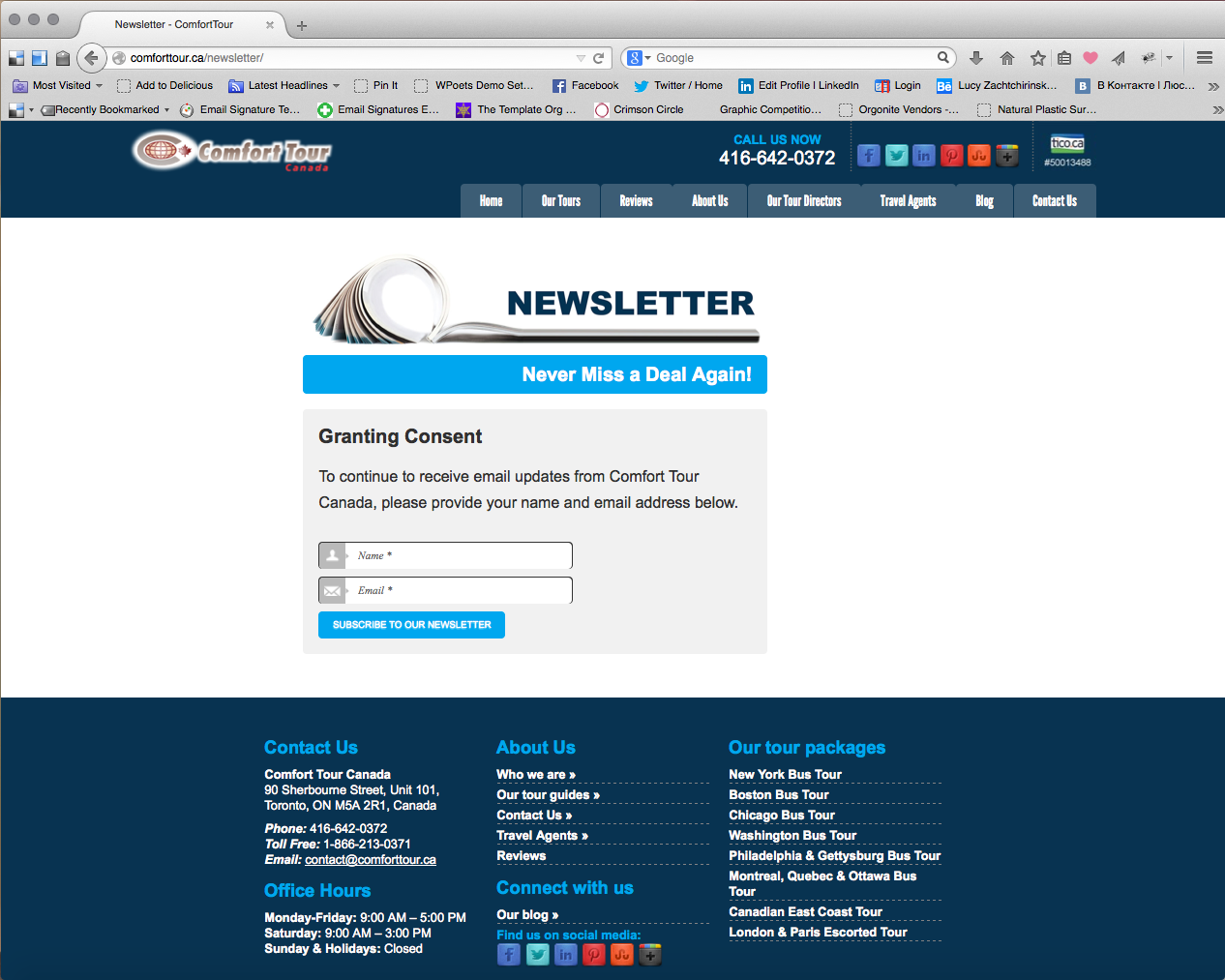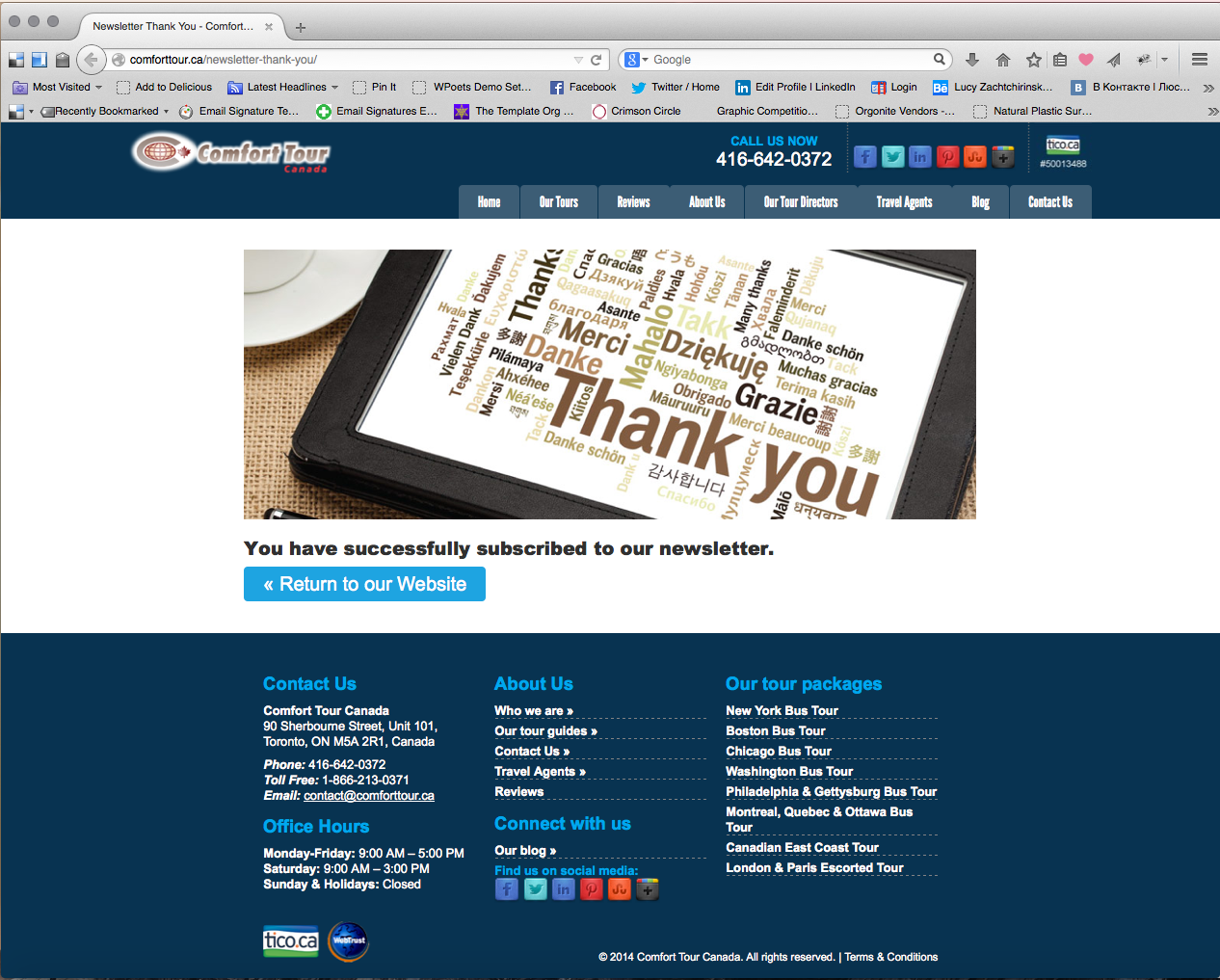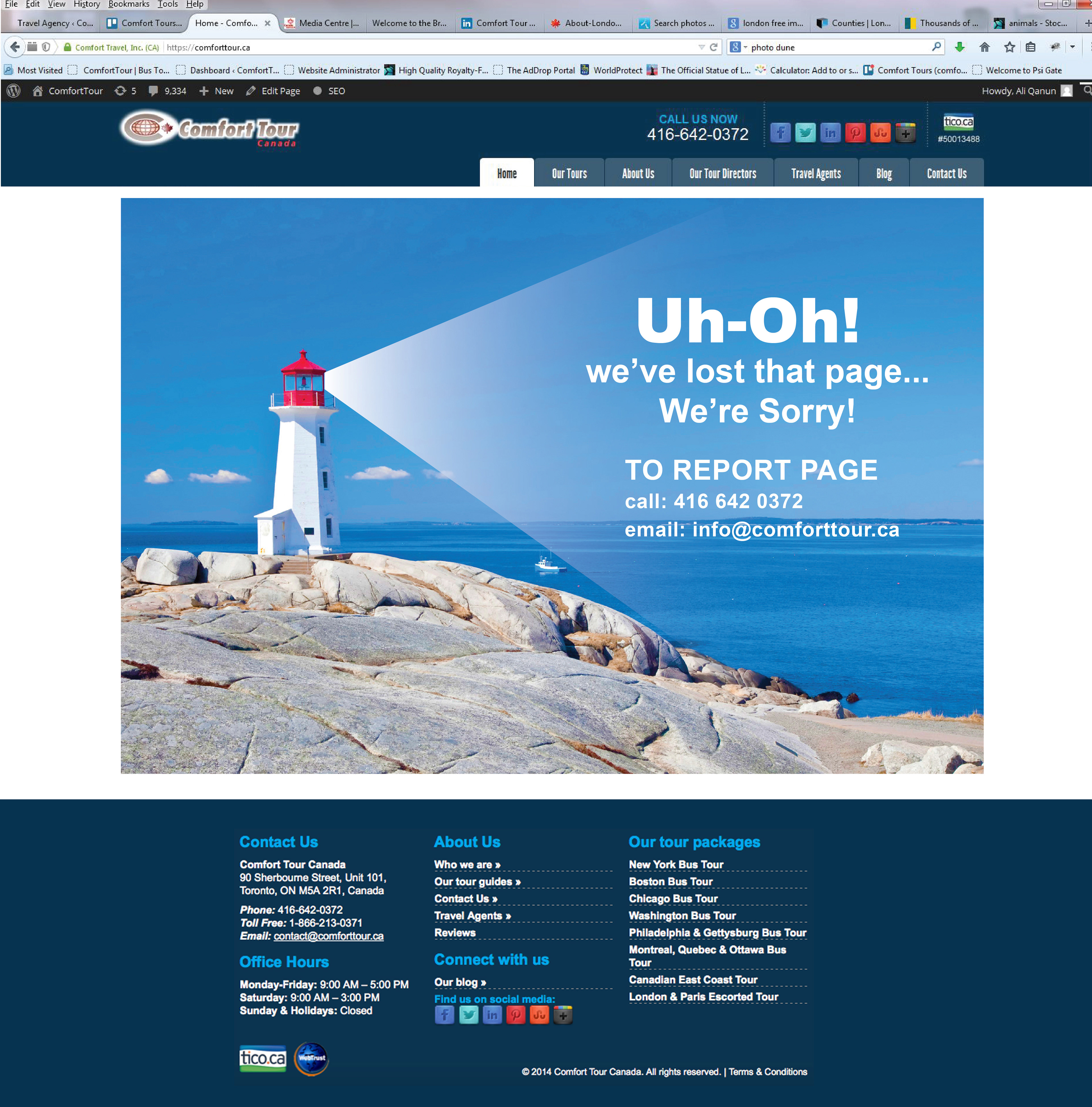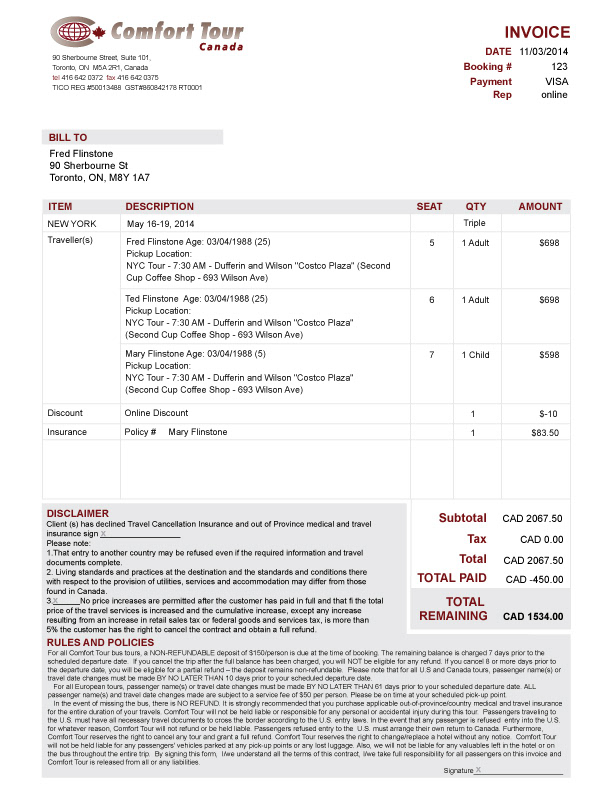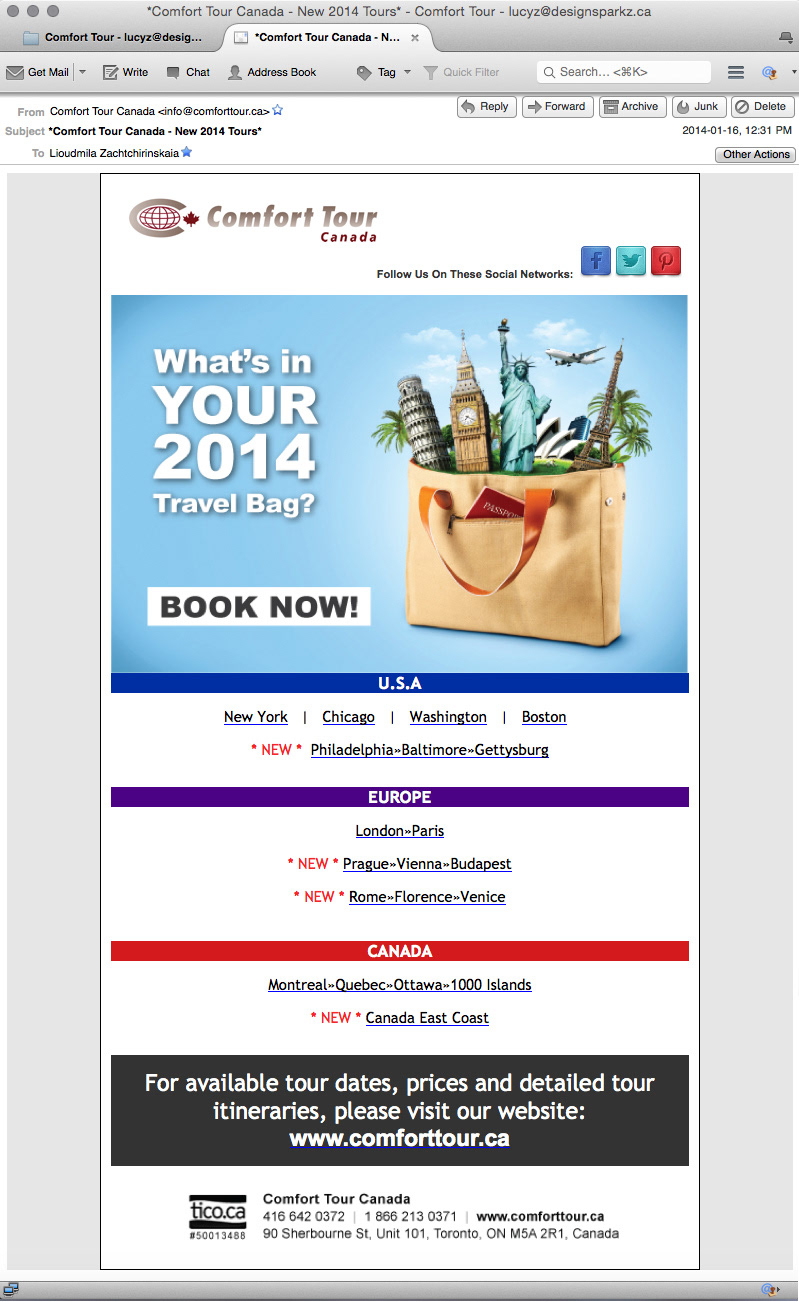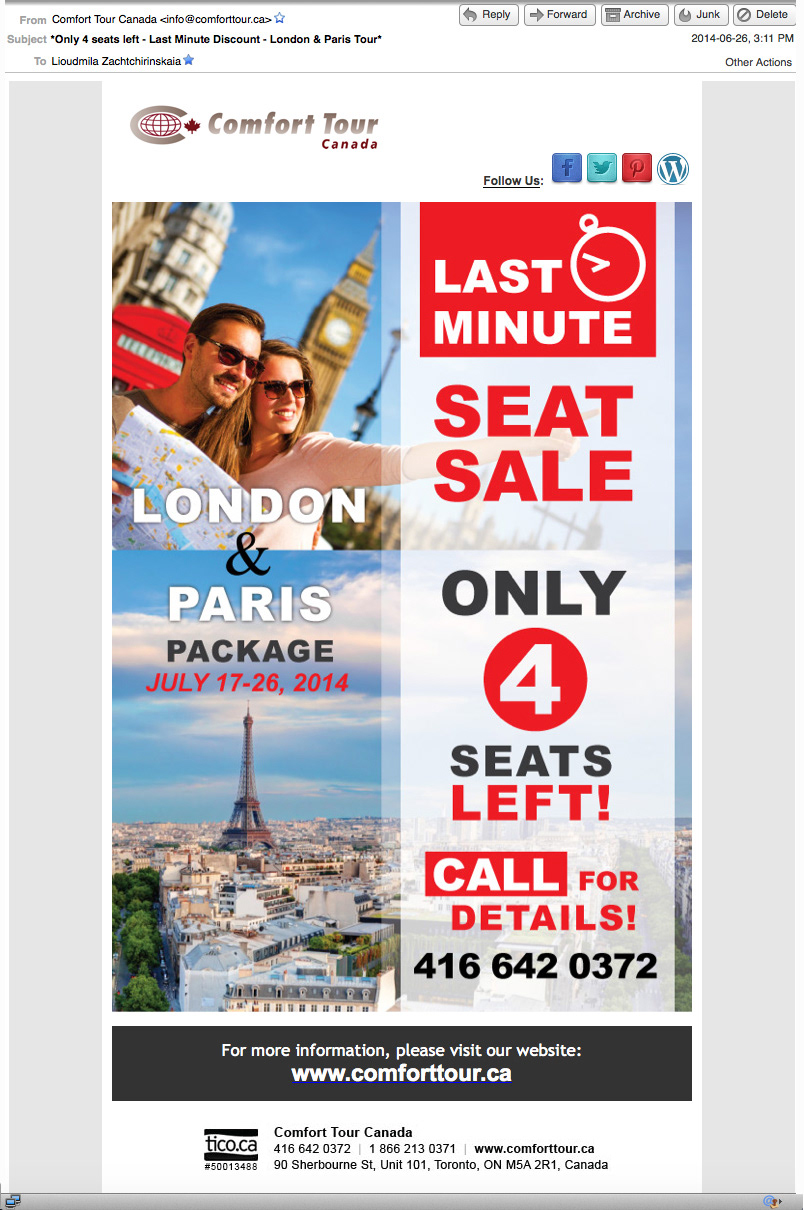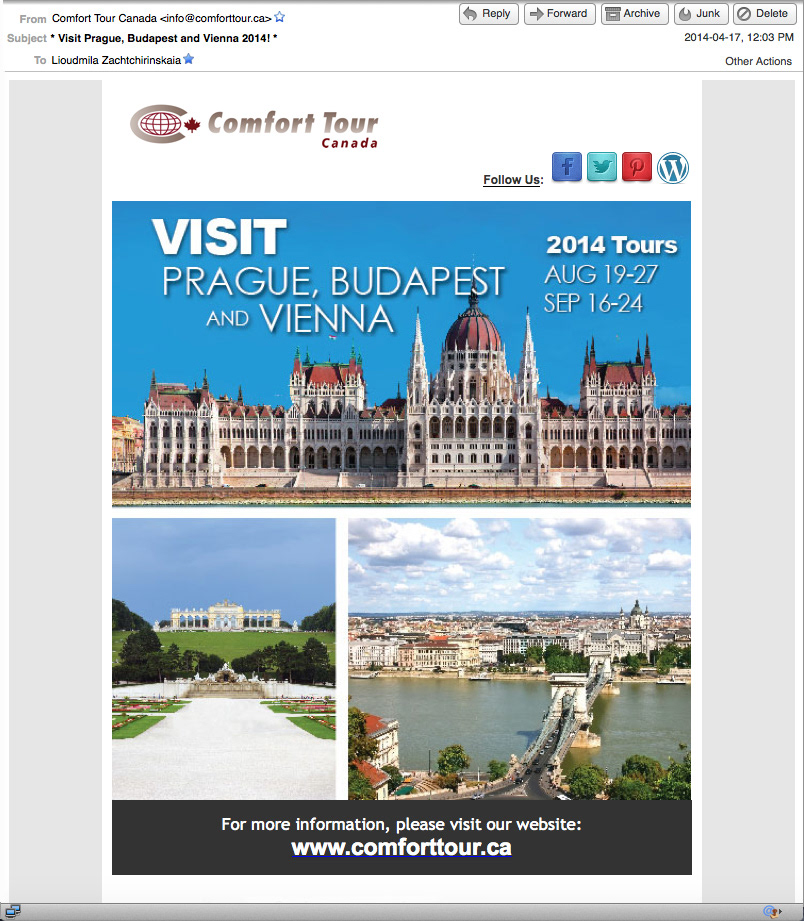 Presented to tours with flights, it has a full itinerary, ideas as to what is around the hotel, and emergency numbers.
London Paris booklet are presented at the airport with the traveler aiplaine ticket.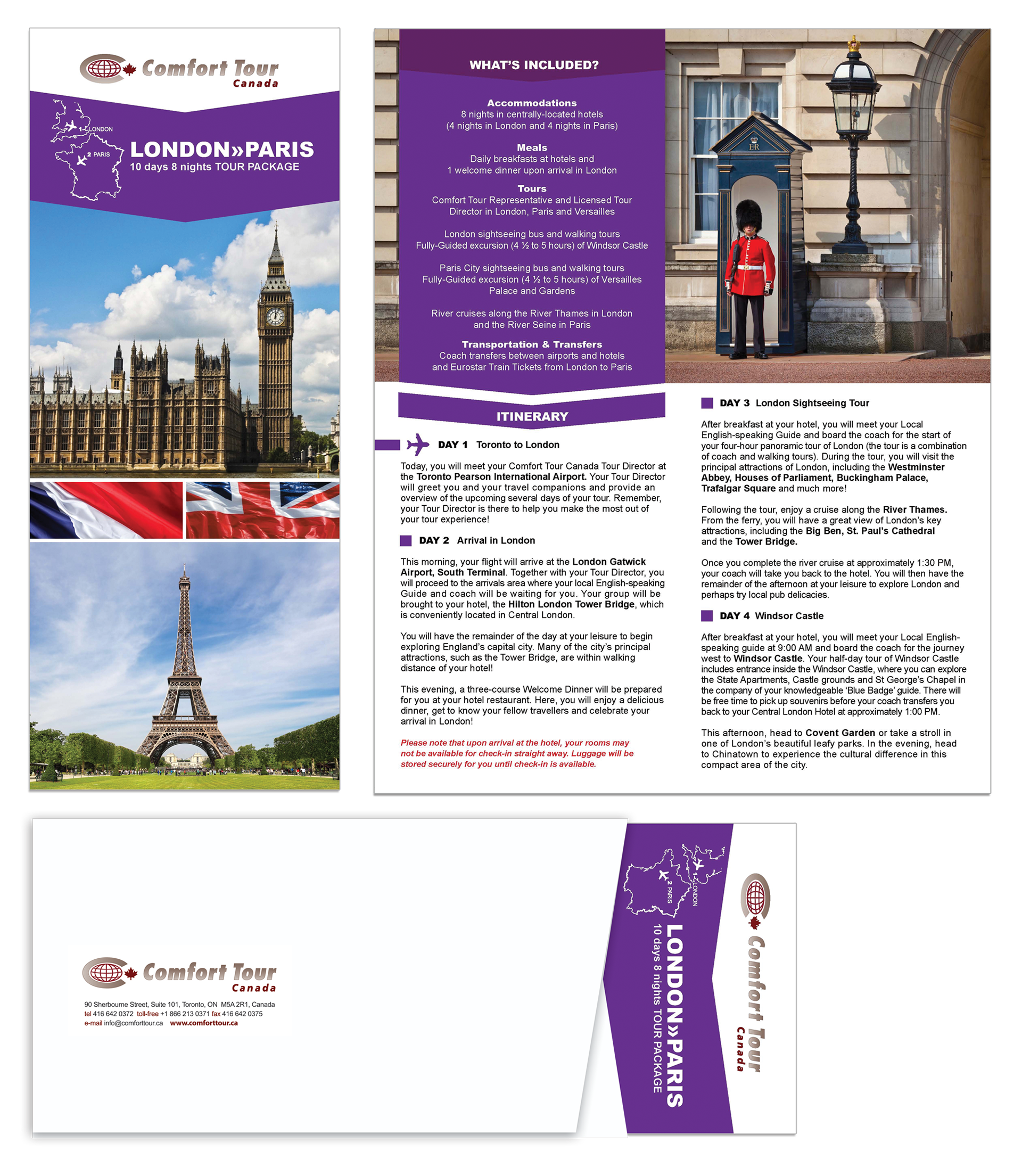 East Coast full itinerary booklet layout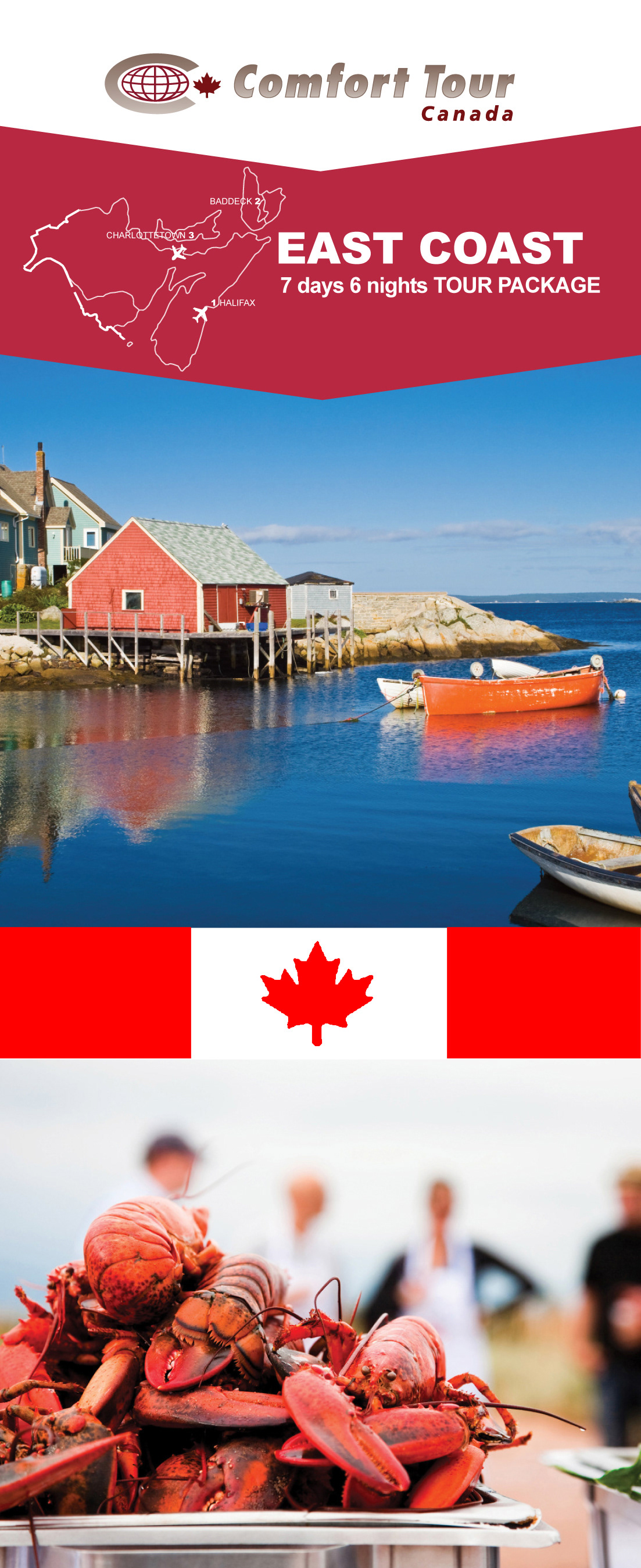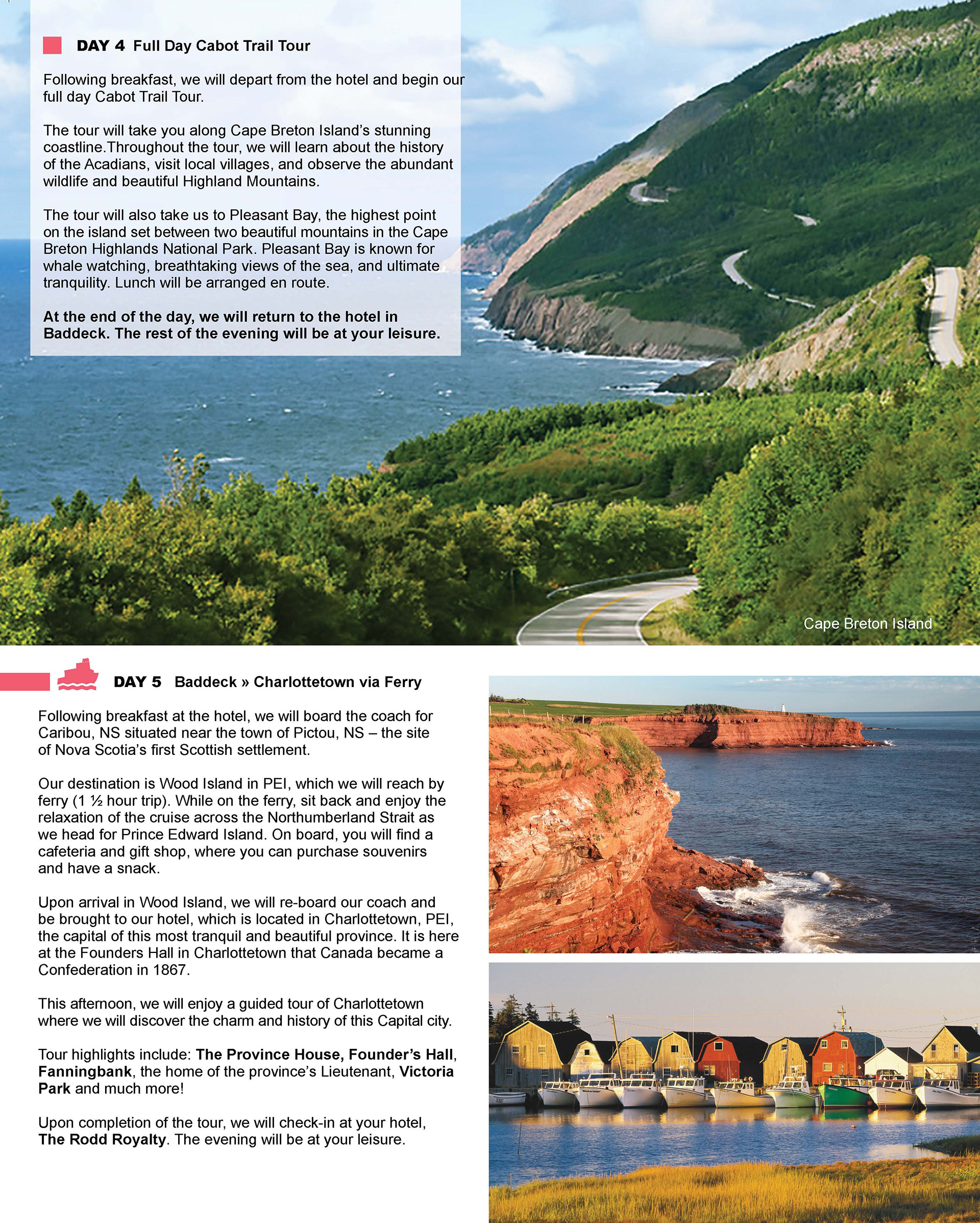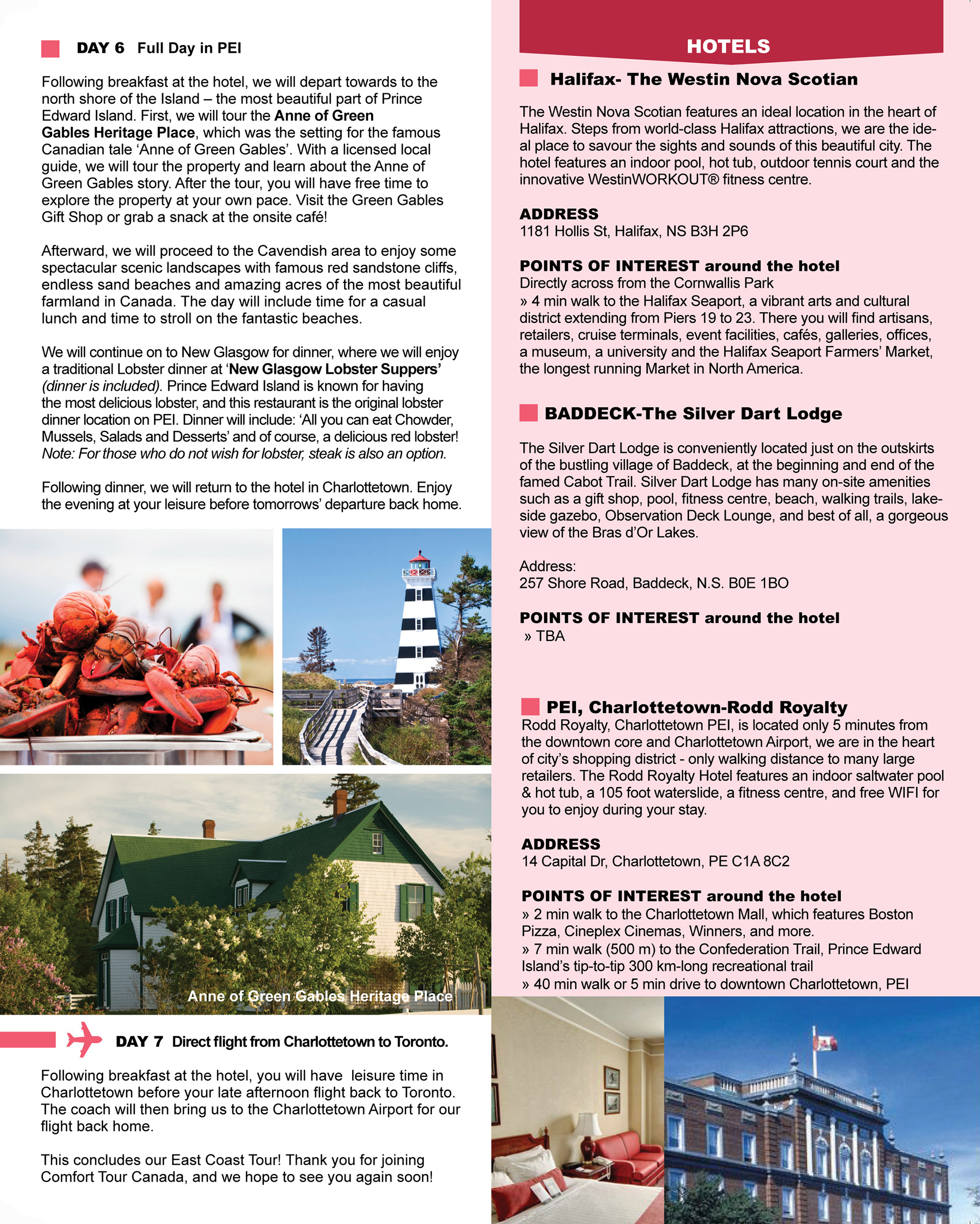 Designer to look like a bus ticket